09 Aug 2022
Newcastle International Airport's Cargo Business Development Manager aims to increase the regions connectivity to the world
Aileen Wallace has been appointed as Cargo Business Development Manager at Newcastle International Airport – working with businesses and other key stakeholders across the region to further develop cargo opportunities from the north east's largest airport.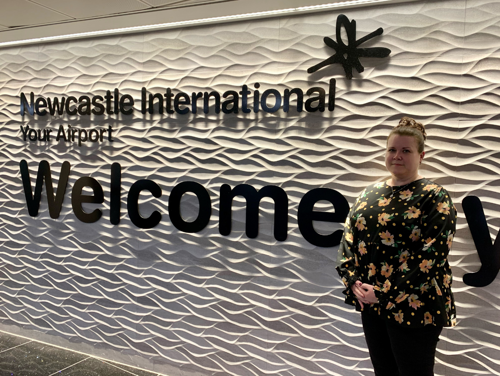 Bringing over 25 years of experience in cargo to the Airport, including a 10 year career in airfreight at Emirates, Aileen said: "Newcastle International Airport already has fantastic capabilities and is home to over 15 airlines, handling over 400 tonnes of cargo every month.
"We are keen to continue to grow our cargo presence within the region, and I cannot wait to be a part of it!"
Discussing the opportunities in the region, Aileen said: "The North of England is a special place, and I am pleased to have been given the fantastic opportunity to work at the North East's largest Airport.
"Air freight holds huge economic value, and the region is home to many chemistry-using-companies, including pharmaceuticals and biotechnology, which employ over 190,000 people in the North East.
"This sector alone exports £12 billion worth of cargo each year, and I am excited to support the continued growth of the local economy and Newcastle International Airport's cargo presence."
Leon McQuaid, Director of Aviation Development, added: "Aileen shares our passion for the North East and joins us with a wealth of experience in the sector. We are thrilled to welcome her on board.
"Businesses across the region are crying out for a local and more sustainable solution to access more international markets, including North America.
"One of our core business objectives is to become a Net Zero Airport by 2035. This strategy aligns closely with the low carbon goals of the North East region by shipping more cargo directly from Newcastle and removing the need for the cargo to be trucked to other Airports.
"I am sure air freight will play a role in supporting local businesses to achieve their sustainability ambitions and Aileen's experience and knowledge of cargo will help us deliver for the North East and contribute to the region's economic growth."

To find out about our Cargo opportunities at Newcastle International Airport, please click here.