ChangeGroup - Your Currency Exchange Expert
ChangeGroup is a world leader in currency exchange, with 60+ currencies to choose from at conveniently located exchange bureaus across the UK, including Newcastle International Airport.

ChangeGroup exchange bureau is situated in the airside and landside departures areas and six ATMS throughout the terminal.
Here's how you can exchange your currency with ChangeGroup:
Order your travel money on ChangeGroup's website.
For those seeking the best deal, ordering your foreign currencies online and picking them up at the Newcastle airport branches before your trip is the optimal choice. With zero commission and guaranteed availability (even for exotic currencies), this option offers convenience and peace of mind.
Order your travel money now


Go directly to one of the ChangeGroup branches at the airport.
Running late for your flight and needing travel money? No problem. Swing by one of ChangeGroup's airport branches and get your currencies with ease, without compromising on the exchange rates.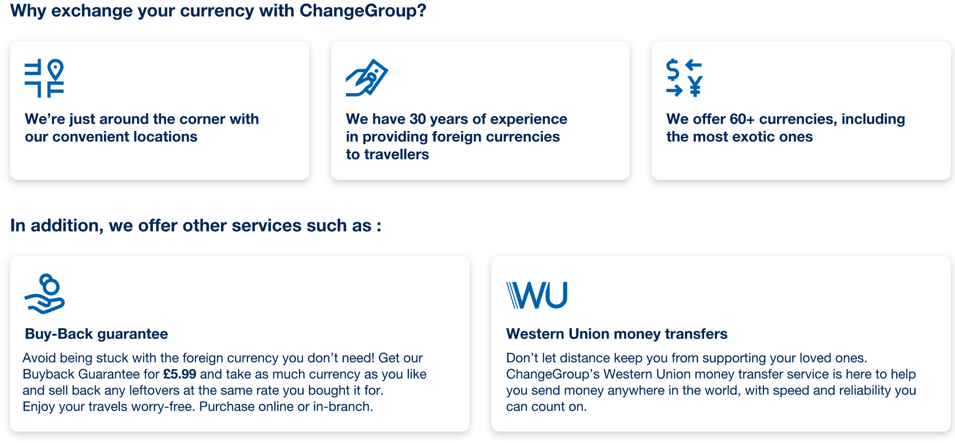 ChangeGroup's team of experts are always here to help, with a smile!

For more information about our services and locations, please click here. 
*Please note: legal restrictions may apply to the purchase of certain currencies. Our buyback guarantee is subject to terms and conditions.