Working with Disability Groups
As part of Newcastle International Airport's commitment to consult with local disability groups we have embarked in some new projects.
December 2019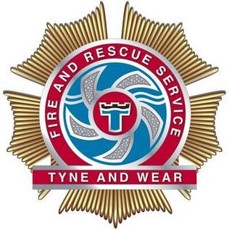 We were lucky enough to be invited along to the Tyne and Wear Fire and Rescue Service (TWFRS) "Ability not Disability" conference at their Service HQ in Washington.
The event featured speakers from various emergency services and charities, covering a range of topics including:
disability hate crime
ADHD and neurodiversity
dyslexia and dyspraxia
supporting others with mental health issues
It was a great opportunity to discuss these issues with like-minded organisations and feedback into our own.
We were even treated to a performance from the Blue Light Choir and Northern Counties signing choir, which was fantastic!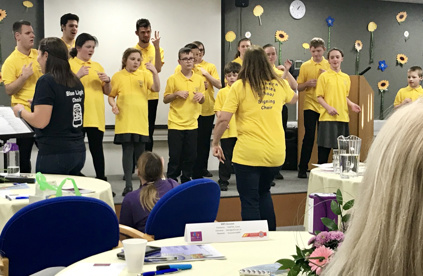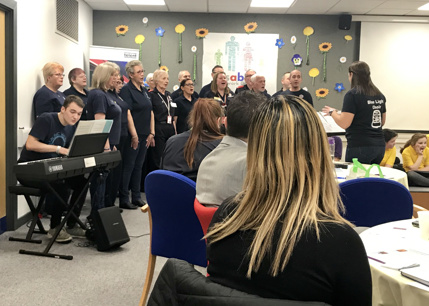 November 2019
We welcomed Heidi Jobling and Louise Borrell from Deaflink to deliver a Deaf Awareness session to our permanent staff in Security and Passenger Services. This will enable staff to understand the different types of deafness and how people communicate, including potential issues that may arise. In turn this will ensure that staff members feel more confident when working to support passengers who are deaf or have hearing loss. This training will continue to be rolled out across these departments as we head into 2020.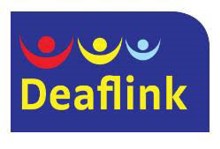 October 2019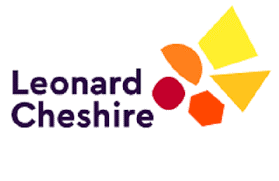 Leonard Cheshire is a national charity that works with people with disabilities and its 'Change Now' Programme works with young people from schools and colleges across the North East to introduce them to the world of work and provide work experience opportunities, which we do through; work insight visits to employers, work experience placements and supported internships.
Darren Thompson, Senior Youth Employment Officer, organised for a group of students to conduct an insight visit to learn about the different jobs carried out at the airport.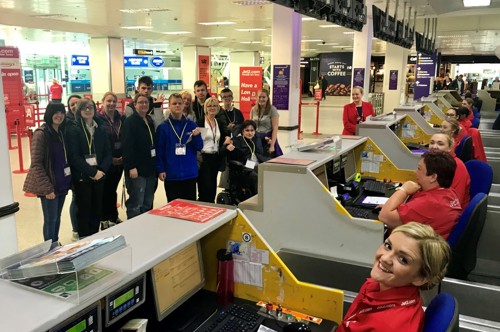 Passenger Assistance Forum
Our 2019 Passenger Assistance Forum was attended by a fantastic range of representatives from groups and charities, as well as a number of passengers who have used our airport's services in the past.
Minutes from the forum are available here.
June 2019
Travel Agents
We were delighted to invite a number of travel agent representatives to come and see the facilities and services we have available for people travelling with disabilities. With this knowledge they can then advise passengers of the correct procedures to follow to get the help that they need.

We had a lovely day with visitors from the Percy Hedley Foundation, looking at the processes that our passengers need to follow to make their journeys through the airport and getting some brilliant feedback from the students about their own experiences.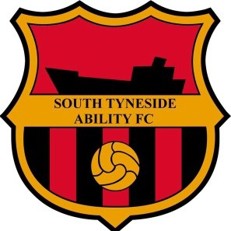 One of our local disabled football clubs travelled through our airport -  46 individuals who all have Autism, to visit the People's FA Cup in Belfast. They have used the airport for the last 2 years and we have been delighted to have been able to make their journey smooth and stress free by working together to allow them access to the facilities they needed.
May 2019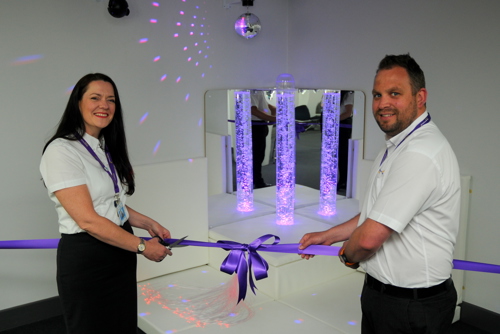 After consulting with several groups and charities, this month we became the first airport in the North to open a sensory area for passengers with hidden disabilities.
The area provides a designated relaxing and safe environment for passengers with hidden disabilities such as autism, dementia, sensory issues and mental health issues and is designed to support relaxation and de-escalation for passengers who find the busy airport surroundings overwhelming.
Airport staff can direct travellers safely to the location.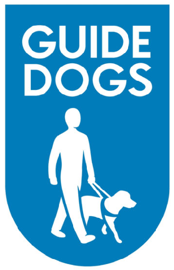 We were thrilled to welcome more guide dog puppies into the airport to experience the busy environment as part of their familiarisation training. They also brought a smile to the faces of passengers and staff as they made their way through airside.
April 2019
Haskel School
Haskel is a school for Jewish students who have varying conditions. We were able to give them a guided tour of landside operations to enhance their curriculum provision by allowing them to experience the busy environment.
We joined a Deaflink Tinnitus Support group meeting to deliver a presentation about support available at the airport. However, the information that we learned from the attendees was enlightening. The issues which passengers with tinnitus face are far-reaching and exhausting. By working together, we hope to make air travel more accessible to these passengers.
We invited Dionne Smith from The Percy Hedley Foundation to catch up on changes that we have made since we last met. We also discussed some exciting projects that we hope to be able to action in the near future.
March 2019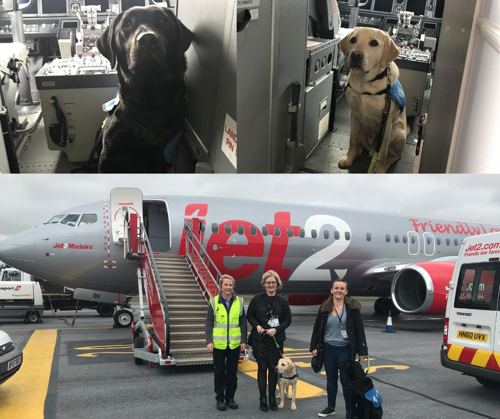 Graham McKinney, Puppy Training Supervisor for Guide Dogs for the Blind Association, brought along two beautiful guide dog puppies Piper and Loki with their carers to experience the busy airport environment. They even got to board an aircraft, thanks to Jet2holidays.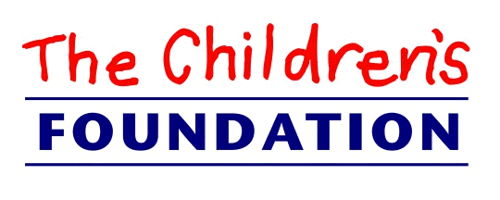 We met with Susan Jones and Dr Sue Vernon from The Children's Foundation to discuss the services currently in place at the airport to support families travelling with children who have hidden disabilities. We hope to work together in the coming year to develop our facilities further with their help and expertise.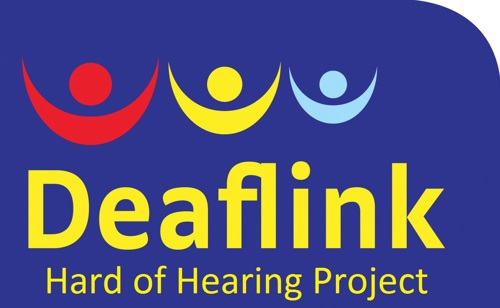 We were pleased to be able to attend a Deaflink Forum and give a presentation about services and facilities at the airport. Lots of questions were asked by the attendees and feedback about their own experiences given, which always helps us to see what is working and where we can look to improve.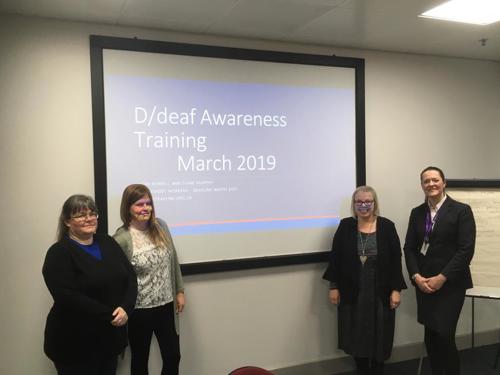 We also welcomed Diane Murphy and Louise Borrell to the airport to deliver a Deaf Awareness session to a number of our managers and front-line staff. This enabled us to understand the different types of deafness and how people communicate, including potential issues that may arise. We have taken this information on board and hope to implement some of the ideas that we identified on the day.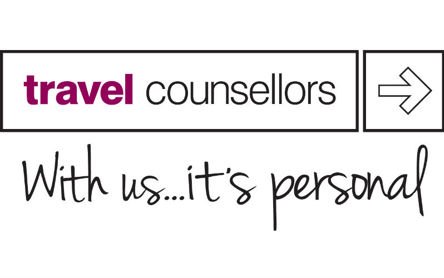 Colin Brown and Lizzie Armstrong-Brown from Travel Counsellors and Sarah Stephenson from Toby Henderson Trust came along to discuss the services available at the airport for passengers with disabilities, both visible and hidden. Travel Counsellors work with members of the public trying to arrange accessible travel. They are keen to support us in moving our facilities and services forward.
February 2019:
We were delighted to welcome another group of visitors from the Age UK North Tyneside Men's Group. The group supports older men who struggle with loneliness and arranges activities and outings for them to get to know like-minded people. They were able to have a look behind the scenes and find out about how the airport has developed over the years, including the services we offer to support passengers with mobility problems or hidden disabilities.
December 2018: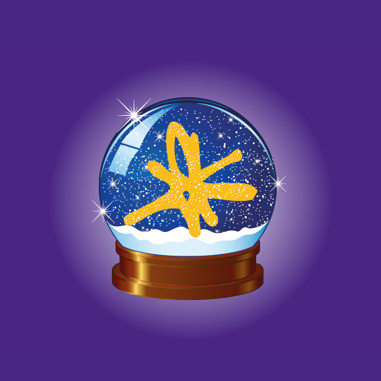 Members of staff from across the airport got together to learn some Makaton signing to wish our passengers a 'Merry Christmas'.
November 2018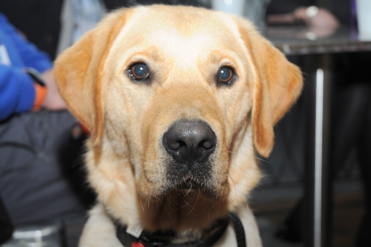 Budding guide dog Badger was filmed at the airport as part of his training with handler Darren Ainsley in order to get used to being in unusual scenarios, including large excitable crowds, shiny floors and security checks. We used a GoPro camera fixed to Badger's harness to capture his entire journey. As well as giving Badger much needed experience, the visit enabled us to see what some of the issues and barriers are that people with little or no sight have when visiting our airport. Watch the footage of Badger here!
October 2018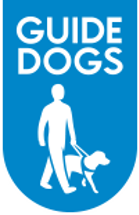 Sam Butters, Trainee Habilitation Specialist for Guide Dogs Children and Young People's Services, visited us to discuss the important work she does. She is currently providing habilitation training for a child who has vision impairment. As part of their school curriculum they will be travelling to Europe in the near future. We were delighted to discuss how we could support in preparing them for the necessary steps needed when getting ready for a flight such as check-in, baggage checks, security etc. and look forward to supporting them with this and other cases in the near future.

We invited Sarah Stephenson, Community Fundraising Partner for the Toby Henderson Trust to come in and discuss our assistance services with us and to tell us about the work that they do supporting autistic young people from 2 to 20 years old, while also empowering parents, families and carers by sharing knowledge, experience and understanding. Sarah was delighted to hear about the changes that have been implemented over the last couple of years and projects that we have ongoing at present.
September 2018

We were contacted by Laura Fulco, Administration and Groups Liaison Officer for the Meniere's Society. Laura was keen to raise awareness of vestibular (inner ear) disorders causing dizziness and imbalance. She explained how people can be affected and how we might be able to support people visiting our airport.
June 2018

We invited Kerry back in to consult on how we might be able to further assist passengers with autism travelling through the airport. We understand that the journey can be exceptionally stressful and that the provision of a calming place for them to wait would be hugely beneficial. This is something that we would like to focus on for the coming year, so watch this space!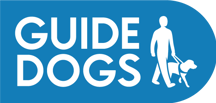 Susan Lad, one of our Passenger Assistance staff, was thrilled to escort Paula Jarvis and Darren Ainsley from Guide Dogs for the Blind around our terminal, along with trainee guide dogs Diamond and Winston. They will be visiting us on a regular basis to support in familiarising the dogs with a busy environment and ensuring that the dogs can cope with any environment which their humans might need to access.
If you happen to see them around and about, don't be afraid to say hello, but please always ask the handler's permission before you stroke the dogs, as they need to stay focused on the important job they are doing.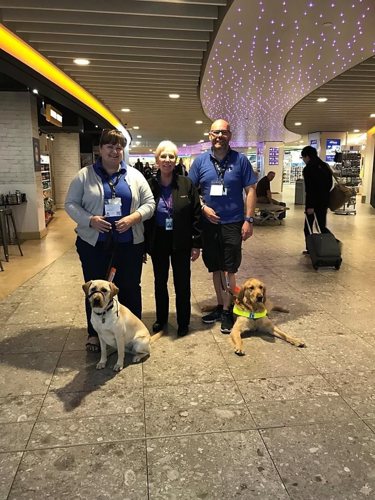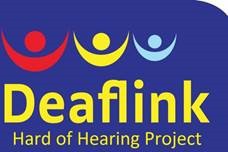 This month we were invited to attend a 'Self-Help for Hard of Hearing' group session at Newcastle Central Library. We gave a short presentation on the help available at the airport and the plans we have moving forward. We were then able to answer questions that the attendees had about their own plans for future travel.
The group meets on the first Tuesday of every month, offering the opportunity for anyone with a hearing loss to meet the Deaflink project worker and discuss how their services might provide support. If you would like more information, you can contact Louise on [email protected] or call 0191 281 2314.
Haskel Special School
A small group of extremely polite, friendly children from the Gateshead special school came to have a look at what happens behind the scenes at our airport. The children have a keen interest in aviation and hope to be able to make their career in the industry.
We explained that a lot of our staff have worked their way up through the ranks and pure grit and determination, as well as a passion for the industry, will stand any of them in good stead as they grow older.
May 2018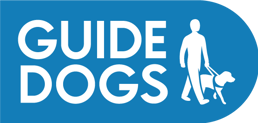 We were delighted to have Linda Oliver from Guide Dogs for the Blind agree to meet us, along with her guide dog Zoe and her support worker Roger Bessent.
Guide dogs in training must become accustomed to navigating busy, noisy environments and what better place for them to do this than Newcastle Airport?
In the near future, the Trainers will be coming onsite with the dogs to do just that. Watch this space!
April 2018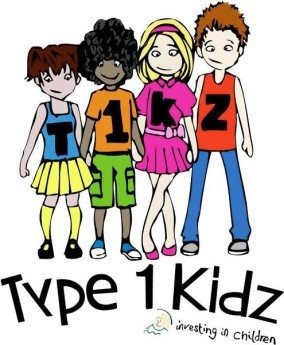 Chloe Brown, Sam Jassat, Ben Ferguson and Linda Ferguson came in to meet with us to discuss the problems that passengers can face when travelling with Diabetes, in particular when taking equipment through the Security Search area.
They have kindly offered to create a poster which we will display in our staff areas, to increase awareness about the condition and also give information on the different types of equipment currently in use. This will ensure that our Security staff can ensure that passengers concerns about using the scanner are minimised and that they have the correct information at hand to make the process as smooth as possible for all involved.
We can't wait to hear back from them and get the posters displayed.

Mala Janes (Trustee), Sue and Jonathan Kelly visited us to experience the passenger journey and give us valuable feedback on how a partially sighted passenger might be helped through our airport.
Jonathan is a seasoned traveller, so knew the airport well, but was able to point out potential issues that people with reduced sight might face.
We discussed the services we have in place and how we might be able to support someone travelling through our airport.

We asked Caroline from the Autism Society to come in and help us review where we are at since we last spoke to them about the services and resources that we have available to support people with Autism travelling through the airport.
We are really happy with the feedback that we have received from visitors so far, but are looking to see how we can move forward with the project and make travelling even easier for our passengers travelling with Autism, either themselves, or with a child with autism.
We are looking forward to working together again soon.
March 2018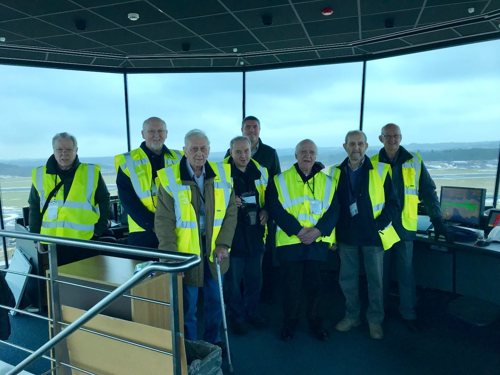 Emily Houlder, Community Services Senior Officer at Age UK North Tyneside contacted us earlier this year. As part of their community services offer they run a range of groups and activities across North Tyneside for people aged 50+ to help relieve loneliness and isolation. The aims of these groups is to bring older people together to try new activities, experience and explore the local area, widen social networks and keep active. Emily explained that a couple of the men's groups had expressed an interest in visiting the airport as many of them had served in the armed forces.
We invited them along to see how the airport has changed over the decades, with state of the art machinery and new procedures in place to deal with the high volume of passengers now using the airport.
February 2018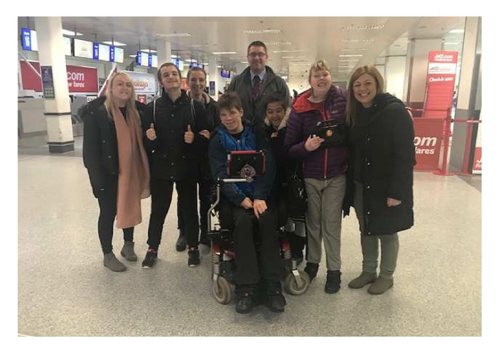 We had a very excited group of visitors from the Percy Hedley Foundation today who came to have a look around our landside facilities.
January 2018

We are excited to add the Epilepsy Society to the list of groups that we are working with to develop and improve the service that passengers with Hidden Disabilities receive when travelling through our airport.
Andrée Mayne, Education, Information and Support Services Manager at the Epilepsy Society, was kind enough to spend time discussing ways in which we can work together to raise awareness about the condition and how it affects people wanting to travel by air. We hope to develop an awareness session to deliver to all of our Passenger Services and Security staff, to enable them to support our passengers in the appropriate way.
Hopefully, our Hidden Disabilities passport, available to download here will prove to be effective in allowing people with Epilepsy to access the support they need and we look forward to continuing to work with Andrée and her team to make our airport accessible, stress-free and enjoyable to use.
You can find useful information and tips for travelling with Epilepsy on the Epilepsy Society website: https://www.epilepsysociety.org.uk/travel-and-holidays#.WnBeaT9vi2w
Activity in 2017
November 2017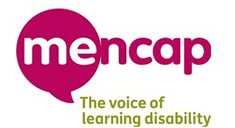 In November we were delighted to welcome Victoria Venus to the airport from a Mencap group in Hexham.
Victoria was given a tour of the airport to enable her to envision obstacles that some of the members of her group might face when travelling. She was enthusiastic about the changes we have planned already and gave us some fantastic ideas to develop our assistance areas.
We look forward to meeting with some of the members of the group that Victoria supports when we visit them at their monthly Forum in 2018.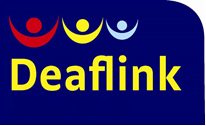 We welcomed Diane Murphy (who works with the deaf community) and Louise Borrell (Deaflink Involvement Worker – Hard of Hearing) to visit us.
Diane is deaf herself and we used a British Sign Language interpreter to communicate during our meeting. This highlighted many issues as we moved through the airport and certainly raised points that would not have been apparent to someone with no hearing problems.
Having Diane and Louise on site and able to give us on-the-spot feedback was extremely useful and we have put together an extensive list of things that we hope to be able to put in place, including staff training and signage amongst many.
Their enthusiasm for improving the experience of deaf and hard of hearing members of our community was palpable and we look forward to working with them again in the future.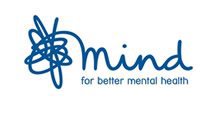 We have been continuing to develop our services at Newcastle Airport and earlier this month we invited Emily Pearson, Head of Workplace Wellbeing at Tyneside Mind to pay us a visit.
Emily told us that every year one in four of us will experience a mental health problem. We already know that travelling can be a source of anxiety for many people, whether they have been diagnosed with a mental health problem or not.
Emily was able to give us some fantastic insights and ideas into how we can support our passengers with mental health and wellbeing problems, which we look forward to implementing over the coming months.
October 2017
Dementia Friends airport visit
After our visit to the Dementia Friends Café last month, we were delighted to have Helen and David Clark pay us a visit here at the airport. They were accompanied by Andy Ball, Senior Dementia Friendly Communities Officer for the North.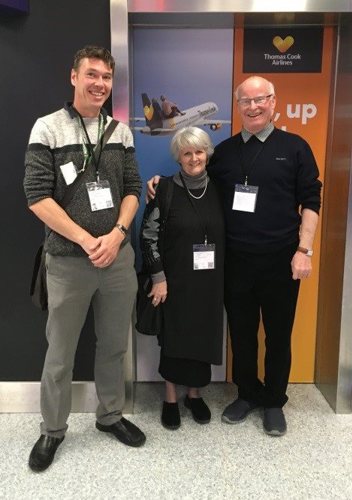 Helen and David are frequent travellers, regularly travelling by air to visit their children abroad. They told me how they love flying and have not let David's diagnosis of Dementia stop them from living their lives. However, as David's condition develops in the future, Helen could feel herself becoming increasingly anxious about flying.
Their visit to Newcastle Airport allowed them to see what support we can provide and how their point of view is vital to help us develop our services for them and others in similar circumstances.
They were able to point out a few small changes that we could make, which we will feed into our development plans. However, they also expressed their comfort in knowing that help is available and that the changes we have made so far are definitely a step in the right direction.
September 2017
Dementia Friends Cafe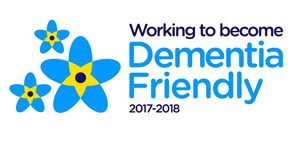 This month we were lucky enough to be invited to a local Dementia Friends Café session in Kingston Park. This is somewhere that people living with dementia and their carers can get together once a month and share their experiences and get help and advice in a friendly, safe and supportive environment, over a cup of coffee and a biscuit. The session we attended is coordinated by Caroline Harding, a Dementia Support worker for Alzheimer's Society UK, and her team of volunteers.
We were given the opportunity to explain the services that we can provide for passengers with Hidden Disabilities travelling through our airport and then got some extremely valuable feedback from the attendees about what issues they face and how we can try to help make travel through Newcastle Airport even more accessible to all users.
We were made to feel really welcome and we have invited some of the attendees to visit us at the airport in the coming weeks to further support our journey to becoming a Dementia Friendly community.
Crohn's & Colitis UK
In September 2017 Moeed, a member of the Crohn's & Colitis UK filmed his own journey through Newcastle Airport. See the vlog of his experience here.
May/June 2017
Neuroendocrine Cancer Carcinoid Syndrome June 2017
Angie Williamson, a Neuroendocrine Specialist Nurse at the Freeman Hospital, contacted us recently to enquire about assistance available to patients in her care. We invited her into the airport to meet our team and discuss the work we have been doing recently around Hidden Disabilities.
Angie's patients have a rare form of cancer and the main problem for them is chronic diarrhoea. As you can imagine, the thought of them flying can be a scary prospect. We were happy to have the opportunity to discuss the new 'Hidden Disabilities Passport' which we have introduced to enable passengers to get the support they need. The passport, as well as information about how to get assistance, is available in the Passenger Services section of our website.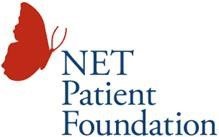 Information about Neuroendocrine Cancer can be found on the NET Patient Foundation website and useful material about 'Travelling and NETs' can be found in their 'Practical Issues' booklet available here.
Alzheimer's Society and Crohn's & Colitis UK
On our journey to develop our airport as accessible to people with Hidden Disabilities, we have reached out to the Alzheimer's Society and Crohn's & Colitis UK.

Helen Terry – Director of Policy, Public Affairs & Research for Crohn's & Colitis UK and Euan Macfarlane – IBD Parliamentary Intern, paid us a visit where we were able to gain an insight into the problems that people living with these conditions face and allowed us to develop a degree of understanding about why some people avoid travelling by air. We are excited to be working with them and by raising awareness amongst staff and making some changes to our physical environment; we hope to make air travel a less stressful experience for visitors to Newcastle Airport.
Download the Chrohns & Colitis UK travelling with IBD leaflet here.
Alzheimer's Society UK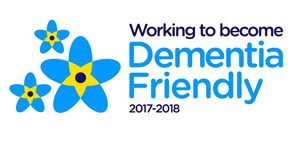 Newcastle Airport has signed up to become a Dementia Friendly Community. (A Dementia Friendly Community is a city, town or village where people with dementia are understood, respected and supported and confident they can contribute to community life.) We have already met with Andrew Ball, Senior Dementia Friendly Communities Officer for Alzheimer's Society UK, to set the ball rolling. Staff members have been watching videos from Alzheimer's Society to understand how they can support people with Dementia within their job roles and raise awareness.
We are looking forward to meeting with people living with dementia, their carers and representatives from Alzheimer's Society to get their input into what we are doing well and where we can continue to develop.
Download the Alzheimer's Society's Travelling and Going on Holiday with Dementia leaflet here.
It's going to be a busy year in our commitment to become the UK's friendliest airport and we hope to open up air travel to people with all different Hidden Disabilities and make them feel valued and welcome at Newcastle International Airport. Watch this space for updates.
Henshaws Society for Blind People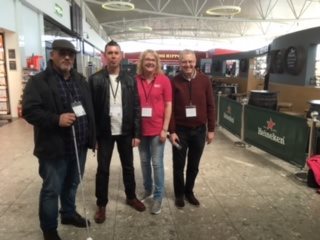 As part of our ongoing commitment to ensure the services we provide meet the needs of all visitors who require assistance, we invited a group with varying degrees of visual impairment from Henshaws Society for Blind People to visit the Airport.
We walked through the journey that they would take when travelling by air and discussed the difficulties that can be faced by people with sight loss. The group came up with some very interesting points and we are currently looking at how we can improve our physical environment to help alleviate some of these issues.
Percey Hedley Foundation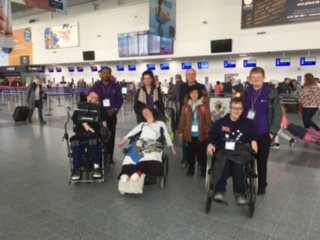 Once again we were pleased to welcome visitors from Percy Hedley Foundation to get some valuable feedback from a group of students with a variety of disabilities.
They noted the improvements made since the last group's visit and came up with some areas that we can work on in future developments. We look forward to continuing communications and working closely with the staff and students to improve our Airport.
Activity in 2016
Percy Hedley Foundation
As part of our commitment to ensure the services we provide meet the needs of passengers who require assistance, we invited the Percy Hedley Foundation to the Airport.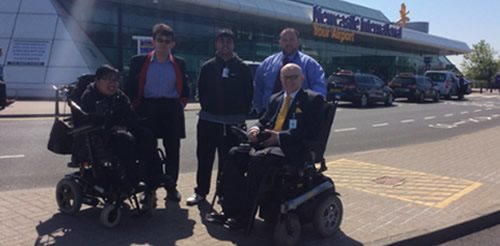 Over 2 visits we have reviewed accessibility to the airport site and the services provided by our Passenger Services teams. This includes the access routes and assistance points from the car park, the check-in process, the security process and the boarding gates. The team looked at all areas, from way-finding to wheelchairs and boarding areas.
The Percy Hedley Foundation have returned and delivered their findings to the Airport management team. This was overall a positive session from the auditing team. Their report is currently being reviewed and we will be sharing this in early 2017 via our website. We have also teamed up with the group to deliver disability awareness training to all our security staff starting in January 2017.
PRM Consultation Meeting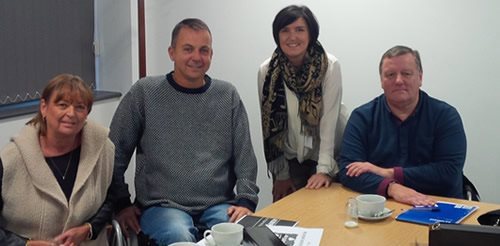 Alzheimer's society: Ann-Marie Bainbridge
Customer: Michael Liversedge
Customer: Barry Davison
A presentation was delivered by Newcastle Airport to the group which included the services provided, touch points and our performance as a PRM provider. Michael and Barry both use the service at Newcastle on a regular basis and have had both good and poor experiences over the many years they have travelled. We used their vast knowledge and experiences to review our processes and to see where we could improve for all customers. Both parties agreed that they are satisfied 99% of the time. Small changes in equipment which we are reviewing and sourcing on their behalf to try and improve this service and changes in operating procedures for existing equipment are being explored.
Michael has suggested we investigate other types of aisle transfer chairs for use on board of aircraft. We have acted upon his advice and have contacted various manufactures and are looking to add to our range of equipment during 2017.
Ann-Marie Bainbridge was invited to review our PRM service from the 'Hidden Disabilities' perspective. She had limited understanding of the operation but we have agreed to work together during early 2017 to see if we can expand our understanding and training of staff.
Autism awareness

To make the airport experience less of a struggle for children and adults with autism, NEAS is working with the Airport Passenger Services team to make sure they know where quiet spaces are within the airport so families can be helped to find a less noisy, less crowded area to wait.
Ground breaking steps also include the creation of an 'Airport Autism Passport' which is available to download from the airport or NEAS website, once completed and the passport should be brought to the Passenger Assistance Desk on arrival. This will then ensure a 'fast track' service for the family, avoiding queues and crowded areas, which can be distressing for people with autism. Families will then also have the choice to board the aeroplane first, or last, as transitioning from one place to another can be a particularly difficult time for people with autism.
NEAS is also working with the NIA team to create a 'social story' about the airport, so people with autism can familiarise themselves with the environment and what they can expect to happen, before they turn up on the day.
Consultative group meeting
In November 2015 we hosted an event for local disability groups and passengers who have had experience of using the service. The day was organised in order to give these groups the opportunity to visit the Airport and to experience and feedback on what we have to offer for disabled travellers.
Representatives:
Newcastle Disability forum-Pan disability group
Age Concern
A Passenger who had used the service.
Newcastle Airport Passenger Services Operations Manager
DNEX Event
In 2015 we worked closely with the Civil Aviation Autority and attended a disability event where we hosted a stand to promote the right to fly . The event allowed us to interact with local people directly and inform them of their rights and what services were available for them should they chose to fly in the future.