10 Jul 2018
The Naked Deli's World First Airport Outlet
Newcastle International Airport, has today (9 July) announced that a Newcastle-based healthy restaurant chain, The Naked Deli, will be opening its world-first airport outlet at the recently named Airport of the Year.
Launched in 2014, The Naked Deli offers a health-conscious and clean-eating experience and provides a range of gluten and dairy-free, vegan and paleo dishes. Using only whole and natural state food, it boasts a menu that includes nothing processed.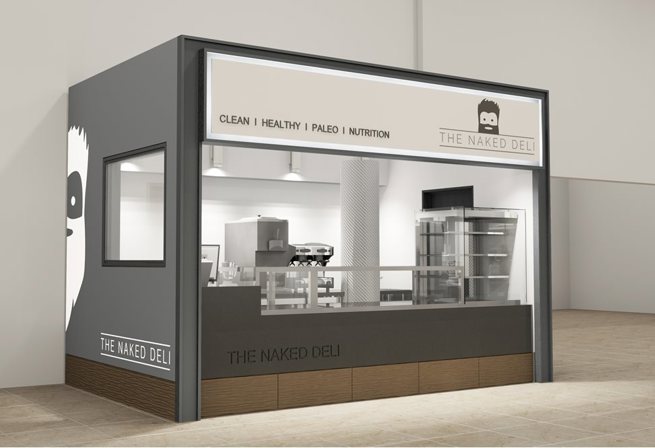 With a keen focus on locally-sourced foods, the chain uses high quality meats, responsibly sourced fish, and organic eggs and dairy. Oil used in dished is organic coconut oil due to its endless health benefits, and sauces are made in-house and are clean, healthy and nutritious.
Dean Ward, Head of Commercial at Newcastle International Airport, said: "We're delighted to announce that The Naked Deli will be coming on board and launching its world-first airport outlet here in its home of the North East.
"It's really important that we offer something for everyone here at Newcastle International. With more and more of our customers becoming increasingly health conscious, I'm confident that The Naked Deli will go down a treat. Everyone here at the airport is very excited for the opening of the outlet and we look forward to working with The Naked Deli team."
Kirstie Kimmins, Director at The Naked Deli, said: "We're delighted to be opening our fourth concession at Newcastle International Airport. I'm a firm believer that your holiday starts the minute you get to the airport, and what better way to celebrate seeing the world with a delicious, healthy meal. I also recognise that many of the airport's millions of passengers are business travellers and it's important to ensure that those that live their lives on the go are benefitting from a balanced and nutritious diet.
"Our new Naked Deli outlet at the Airport will enable us to reach not only those who know and love our brand already, but those who have come from afar to travel through the airport. This is the first step in us being able to expand into the wider UK market and who knows where from there!"
The Naked Deli currently has three outlets within the region; Gosforth, Heaton and Fenwick's Food Hall. Its large social media presence has attracted a wide customer base and the news of its latest opening is set to delight travellers across the region.