27 Nov 2019
North East businesses will save precious time thanks to new Lufthansa route
The North East and Germany have traded over £3bn worth of goods over the past 12 months, leading local businesses to praise Newcastle International Airport's vital new time-saving connection to Munich.
With more exports than any other region in the UK, connections to Europe are vitally important for the economy of the North East.
Businesses across the region are set to save hours of precious time thanks to the addition of the airport's newest airline – Lufthansa.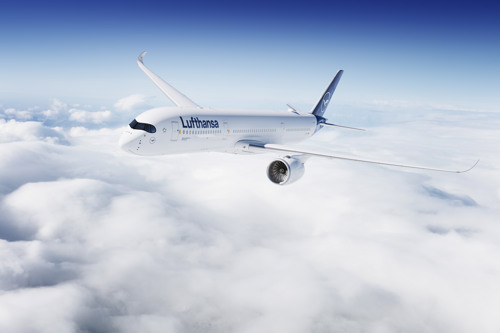 Organisations such as Zerolight and Noveltea, who regularly travel to Germany, have praised the Airport's new route to Munich which promises previous time saving for their employees.
ZeroLight is a Newcastle-based digital visualisation solutions company that works with several international car manufacturers.
Darren Jobling, Chief Executive Officer of ZeroLight, says: "As one of the world's major automotive centres, Munich is home to some of the industry's biggest manufacturers, including our clients Audi and BMW.
"Having a direct connection to Munich will be a major boost not only for ZeroLight, but for the North East economy as a whole, making our innovative tech sector a natural hunting ground for the Bavarian industrial giants."
Vincent Efferoth, Managing Director at North-East-based alcoholic tea company Noveltea, added: "I fly regularly for business, and it is very convenient for me to go from Newcastle International Airport.
"The new direct flights with Lufthansa will be more time efficient for the company and there will be a much lower risk of suffering from any delays.
"As my business partner is based in Munich, the new direct route will absolutely improve the accessibility for us to travel from Newcastle Airport."
Not only will the new route save commuters time, it will also open up a wider network for the North East business community.
James Ramsbotham, Chief Executive of the North East England Chamber of Commerce, said:
"We constantly hear from our members that great connections are essential to their success - so this new route to Munich is fantastic news. 
"Our region exports more to Europe than any other in the UK. 
"Greater accessibility to the German marketplace is a tremendous boost for both goods and services, as well as our tourism economy.
"With the uncertainties of Brexit this new route demonstrates a strong vote of confidence in our Region and I encourage every business to maximise this opportunity.
"I have every confidence these flights will be extremely successful."
The new route, which will begin operation from February 3rd 2020, will provide North East businesses with 130 onward connections throughout Europe and beyond six days a week.