24 May 2022
Newcastle International Airport celebrates its one millionth passenger
Last week, Newcastle International Airport celebrated its one millionth passenger to travel through the Airport since the start of 2022.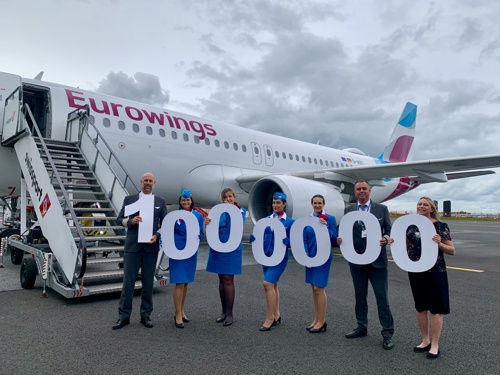 The lucky passenger was Barbara Boron who was returning home to Berlin, via Dusseldorf, with the low-cost German airline Eurowings.
Barbara was taken by complete surprise when greeted by Newcastle International Airport's Senior Aviation Sales Executive, Laura Hartshorne, whilst checking in for her flight and told that she was this year's one millionth passenger.
The 60-year-old was "completely shocked" when she was gifted £75.00 to spend in the Airport's World Duty Free store before her flight.
Barbara said: "I never win anything! Thank you so much. I'm genuinely shocked. I've been in Newcastle visiting my daughter and granddaughter. I'm going home to Berlin today via Dusseldorf and travelling with Eurowings."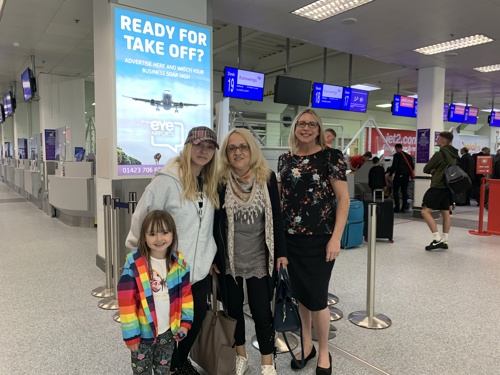 Laura Hartshorne, Senior Aviation Sales Executive at Newcastle International Airport, said: "It is fantastic to have welcomed over one million passengers so far during 2022. As a business, we have been working hard to react to the strong demand for travel from the North East's largest airport. This milestone is a great reflection of the Airport's post pandemic recovery and a testament to all of our hard-working employees.
"This month, we have seen the restart of our TUI long haul programme to Orlando and Mexico, the start of even more routes including Bergen and Stavanger in Norway, and even recorded our busiest day since 2019!"
Eurowings is one of Newcastle Airport's 16 airline partners, providing connectivity from the North East to global hubs across the world. The airline currently offers three flights a week to the German city of Dusseldorf from Newcastle, with flights due to increase to up to four-weekly in June.  Passengers can fly one way from just £49.99 and enjoy full flexibility thanks to the airlines free rebooking option.