10 Nov 2022
Newcastle International Airport and TUI celebrate 60th anniversary
Newcastle International Airport and TUI recently celebrated its 60 years in partnership – a major milestone for the North East's largest airport.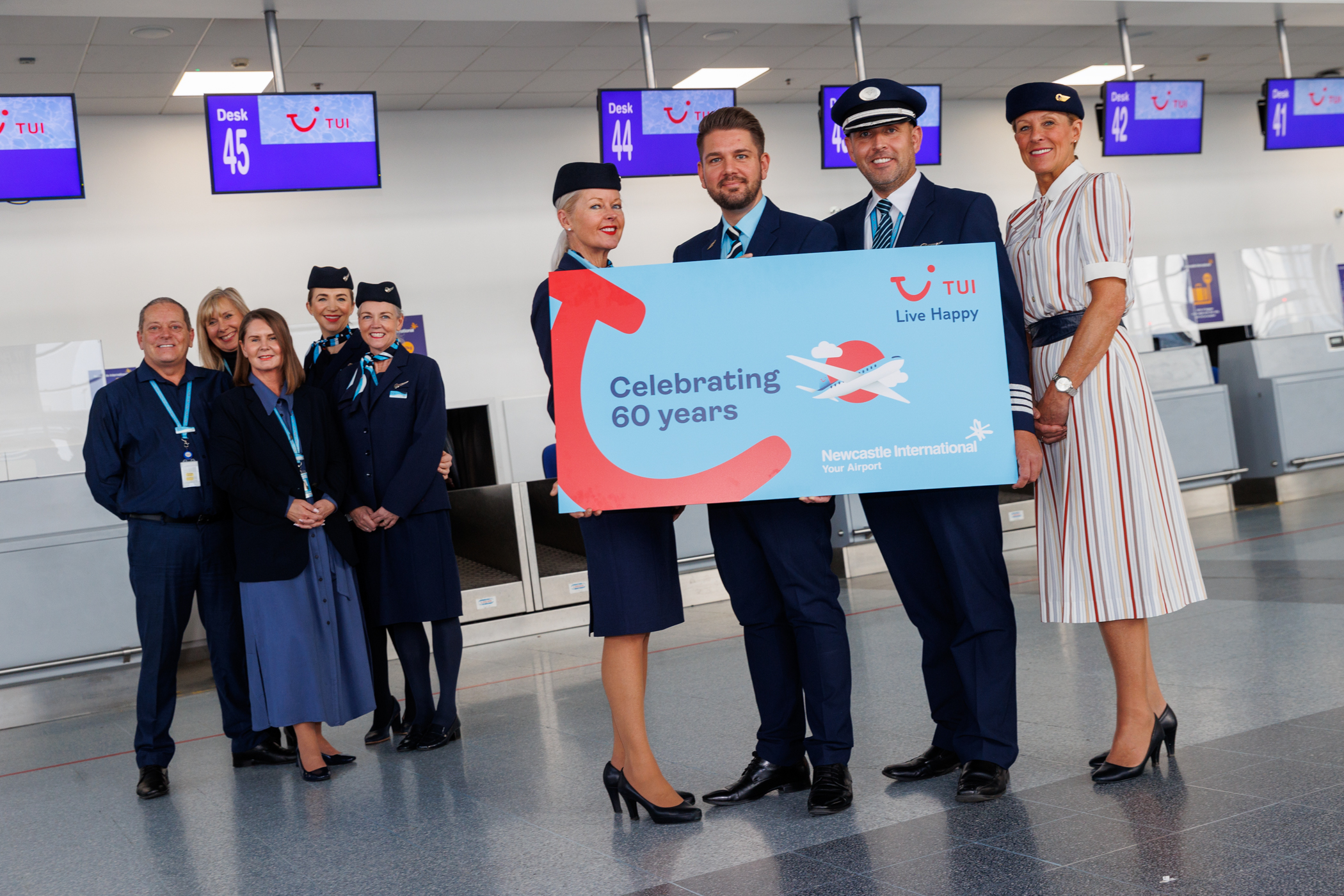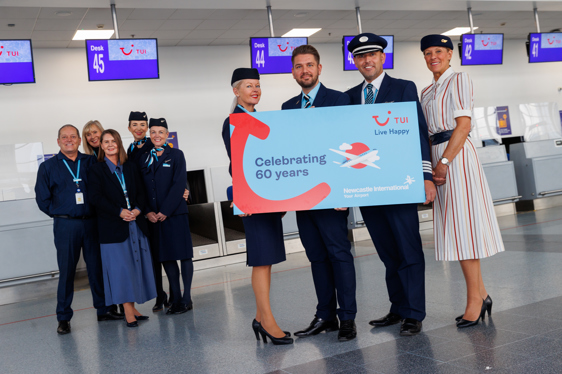 To mark the anniversary, the Airport and TUI asked members of the public to share their memories of travel to and from the region over the past six decades. These memories have been captured in a special anniversary video, played for TUI and Newcastle International Airport employees at a celebration event.
The event, held at the DoubleTree by Hilton at Newcastle International Airport, commemorated everybody's hard work and contribution to the region through the years.
Whilst TUI has become a household name since the company's UK rebrand from Thomson in 2017, the business had operated in partnership with Newcastle International Airport since their inception in the 1960s under various different names.
In 1962, the tour operator, which was known at the time as Sky Tours, announced the first package holiday from Newcastle International Airport to Benidorm, the then small and upcoming fishing village in Spain's Costa Blanca. The package holiday flights would be operated the following year by Euravia. Throughout the decades, people might have also engaged with the company's ancestor airline, tour operator or travel agent brands including Britannia Airways, Britannia, Thomson, Thomson Fly, Thomson Airways, Sky Tours and Lunn Poly.
TUI has grown enormously throughout the years to their current standing as the UK's largest holiday company, and their partnership with Newcastle International Airport has grown alongside it. It now boasts its biggest ever destination portfolio from the Airport, which includes long-haul package holidays to Cancun and Melbourne-Orlando flown on a TUI Dreamliner.
Nick Jones, Chief Executive Officer at Newcastle International Airport said:
"It has been a privilege to witness and support the growth of TUI which has been creating opportunities for north east travellers to jet off on holidays since the 1960s. It is great that we are celebrating this milestone the same year that TUI have invested considerably in the region, operating their largest ever programme from our Airport and creating even more choice from the North East."
Richard Sofer, TUI's Commercial and Business Development Director said: 
"We're delighted to be celebrating this significant milestone with Newcastle International Airport. From the early days where we operated to a small number of destinations like Benidorm, to now where we fly to 27 holiday hotspots, it's fantastic to see the evolution of this important partnership.
Our customers love flying on holiday from Newcastle because of the wonderful customer service they receive there and in our local retail stores. This wouldn't be possible without the commitment and passion of TUI's and the Airport's colleagues.
We remain focussed on expanding our regional flying programme so that we can continue to make great holidays accessible for as many people as possible, which is why we've increased flights to our most popular destinations from Newcastle , including Turkey, Greece, the Canary Islands and long-haul favourites Cancun and Florida.
We look forward to continuing to work together to create more memories for our customers in the North East."
Using materials sent in from North East passengers, Newcastle International Airport were able to create a video and timeline to showcase our remarkable partnership. Find out more here: www.newcastleairport.com/about-your-airport/our-history/tui-60th-anniversary