15 Aug 2019
Newcastle Airport ranks high in customer service survey
Newcastle International has been ranked the sixth best airport in Europe for customer satisfaction during the spring period.
The North East's largest airport, which benchmarks itself against other UK airports, performed best in its class for cleanliness, courtesy of staff and security waiting times for quarter two (Q2) of the financial year.
The most recent Airport Service Quality results (ASQ), which look at April, May and June, focused on the levels of customer service, facilities and general airport ambiance.
Newcastle International Airport, which was recently branded the "friendliest UK airport" by The Times, was scored for its high standard of security thoroughness, efficiency of staff and general overall customer satisfaction.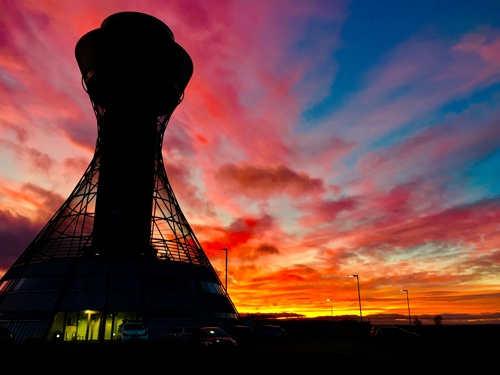 Last year (2018), the airport was awarded the prestigious title of "Best Airport" for its size (serving between 5 – 15 million passengers) in Europe by the Airports Council International (ACI).
The 2018 results recognised ASQ award winners as being the world's best airports for the quality of their customer service experience.
Nick Jones, Chief Executive Officer at Newcastle Airport, said: "I am delighted to see how well we are currently performing, and am pleased that we ranked so highly in Q2 of 2019.
"All of the team at Newcastle Airport are very friendly, efficient, helpful and hard-working, so the scores of the survey are a brilliant reflection of that.
"I hope that we will continue to perform well throughout the rest of the year."
ASQ is the only global airport survey based on measuring passengers' satisfaction taken while they are at the airport.
Some 650,000 passengers per year are interviewed prior to boarding their flight and asked to rate their satisfaction with the airport's services.
In 2018, over half of the world's 8.3 billion travellers passed through ASQ airports.