26 Jun 2019
Newcastle Airport launches new 'Premium Meet & Greet' car park
Development work on Newcastle International Airport's new 'Premium Meet & Greet' car park is now complete – and the facility opens to the public today (TUES 25th).
In December last year (2018), the Airport announced its multi-million pound plans to upgrade the car parking facilities – including introducing a new purpose-built meet and greet area.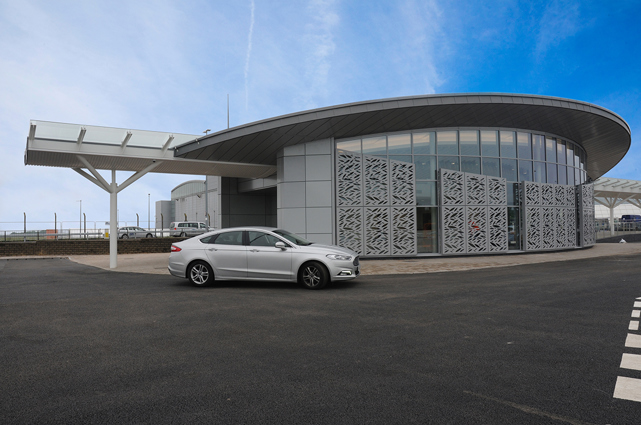 Located just 30 metres from the terminal, the 'Premium Meet & Greet' car park allows passengers to drop their car off before heading straight into the terminal. Inside the purpose-built facility, there is a modern, high-specification waiting area – which hosts an eye-catching light feature with a hotel-style reception where a uniformed member of staff is waiting to collect the passenger's keys.
The dedicated 'Premium Meet & Greet' team ensure the vehicle is available for a hassle-free collection upon return from their trip – making for a personalised experience.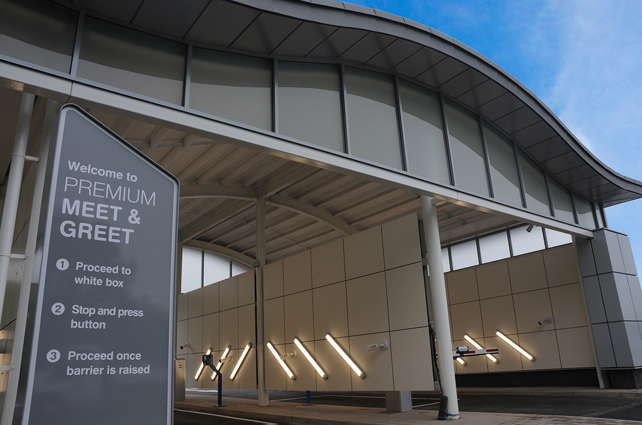 High-tech photographic booths have also been installed – which will inspect the condition of each vehicle when it enters and leaves the facility providing peace of mind to passengers. The prime facility was officially opened this morning by the airport's Chief Operating Officer, Richard Knight, and Dean Ward, Head of Commercial.
Dean said: "Demand for the meet and greet car parking product has increased dramatically over the last few years. In light of this, it is important that we continue to invest in new infrastructure and technology to further improve the high standards of customer experience. We look forward to welcoming our first customers through the facility this week and many more over the busy summer period."
Other upgrades to the car parking facilities also include a new 'Premium Fast Track' car parking area with extra-wide bays – which is located even closer to the terminal. The 'Premium Fast Track' facility, which is already available to book, will be open to the public in July.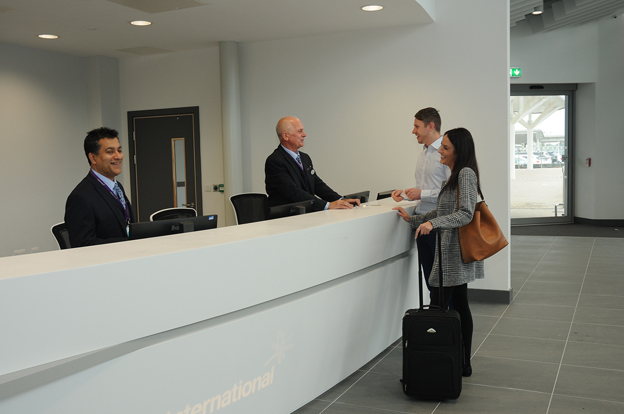 Councillor Iain Malcolm, Leader of South Tyneside Council and Chair of the LA7 shareholders, added: "This latest investment is further evidence of the airport's strategy to put passengers at the very heart of the business.
"The airport is committed to providing the best possible experience for travellers and this latest investment is testament to this. Newcastle International Airport provides a key gateway to the region and generates millions of pounds for the local economy. The airport has been awarded the title of Best Airport for the second year running and this type of investment helps us to retain this top spot."
The service must be pre-booked and reservations can be made up to the day of travel.
To book, visit www.newcastleairport.com/car-parking/meet-greet-parking/ or download the NCL Airport app.