03 Feb 2020
Lufthansa takes off from Newcastle with inaugural service to Munich and beyond
Lufthansa's newest route to Germany has taken off today with a nonstop service from Newcastle to Munich. The new service operates Sunday to Friday and offers leisure and business travellers from the North East an affordable and convenient way to explore Bavaria's capital city, in addition to providing over 130 onward connections throughout Europe, Americas and Asia Pacific. Fares start from £86 return and available to book now at lufthansa.com.  
Passengers travelling to Munich on the new service were welcomed at check-in at Newcastle Airport with an inaugural celebration to mark the official launch of the new route. Upon arrival into Munich International Airport (T2), passengers will enjoy a five-star service on-board and from Lufthansa's modern hub ensuring onward travel and transit is an enjoyable travel experience year-round.
Munich is renowned for its annual Oktoberfest, beer halls, classical music and iconic landmarks such as the Neo-Gothic Neues Rathaus and holiday-makers in particular can now take advantage of the convenient new service. This is the first Munich service for Lufthansa from Newcastle, opening its seventh destination in the UK and the new service complements the existing Eurowings direct flight to Dusseldorf, strengthening the North East's accessibility for Business travellers to Europe and beyond.
Announcing the new flight, Andreas Köster, Senior Director Sales UK, Ireland & Iceland, Lufthansa Group said: "We are delighted to be able to offer passengers in the North East with an additional and convenient new route into Germany. At Lufthansa, we pride ourselves on being a premium, full-service, five-star airline and in connecting our customers to one of our two major hubs with our world-wide network. This new service will connect our customers from Newcastle to exciting cities and cultures in Europe and beyond."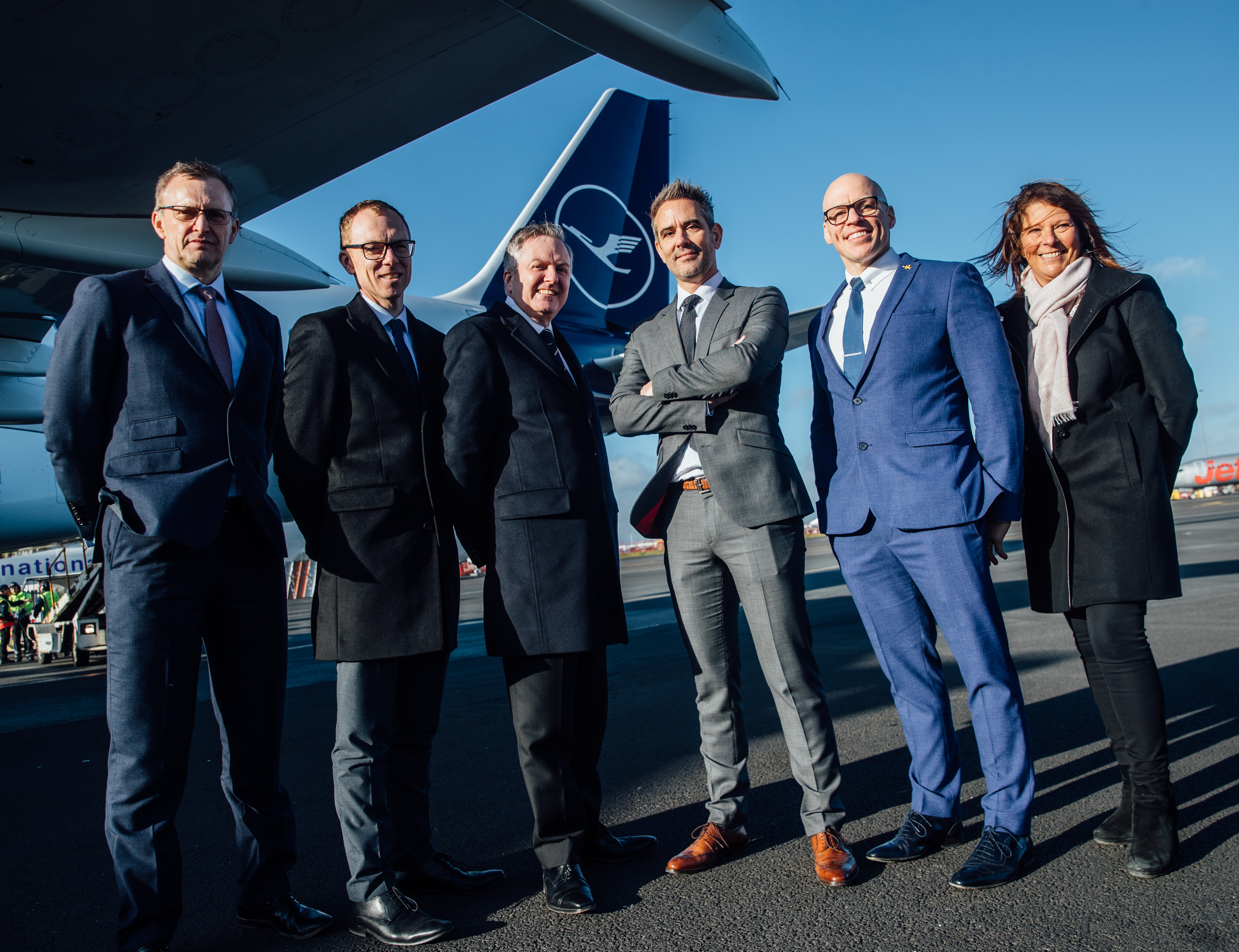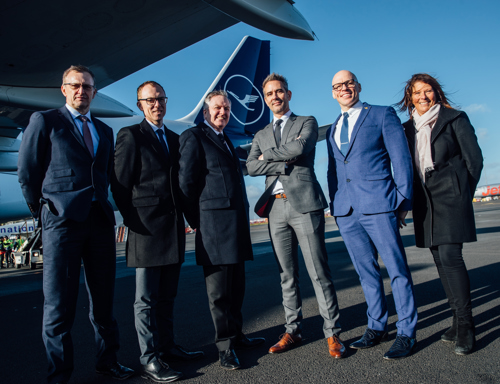 The new Munich service will benefit economic development in both tourism and business across the two dynamic regions as Germany continues to be the North East's largest inbound tourism market. Nick Jones, Chief Executive at Newcastle International Airport said:
"We are delighted that Lufthansa, a globally-renowned, five-star airline, has chosen to operate from Newcastle International Airport. Watching the first flight take to the skies this morning was a very proud moment for the Airport and an important milestone for the region. As well as opening up Munich as a direct destination, this new route will provide over 130 onward connections throughout Europe and beyond – providing both our business and leisure passengers with more choice and flexibility in 2020. I hope that the North East travelling public support and enjoy using this new service."
Cllr Iain Malcolm, Leader of South Tyneside Council and Lead of the LA7 local authority shareholder adds:
"The commencement of this new route is extremely positive news, not only for Newcastle International Airport but also for the North East. It demonstrates the confidence that operators have in Newcastle International and will provide a convenient connection from the North East into Munich - enhancing the connectivity of our region for both business and leisure passengers. Newcastle Airport remains the number one international gateway of choice for people travelling to and from the North East."
As part of the Lufthansa Group's ongoing efforts to significantly reduce CO2 emissions, 2020 will also see a continuation of its fleet renewal programme. Two new fuel-efficient aircraft - consuming up to 25 per cent less kerosene than their predecessors – will be delivered on average every two weeks until 2027. These efforts are complemented by various compensation measures, including the group's new platform 'Compensaid', which allows passengers of all Lufthansa Group airlines to offset their individual carbon footprint by either purchasing Sustainable Aviation Fuel, supporting a reforestation project in Nicaragua or a combination of both.