03 Sep 2019
Loganair flights to Aberdeen Take-Off from Newcastle
Loganair jet services between Newcastle and Aberdeen commenced on Sunday (September 1), as Loganair expands its route map from the city's airport.
The airline is providing up to three non-stop weekday services to Scotland's North East, as well as non-stop Sunday services.
UK Civil Aviation Authority data demonstrated that another operator on the route from Newcastle to Aberdeen cancelled a nearly a quarter of its scheduled flights in 2018 with only 65.5% departing on time (within 15 minutes of scheduled departure).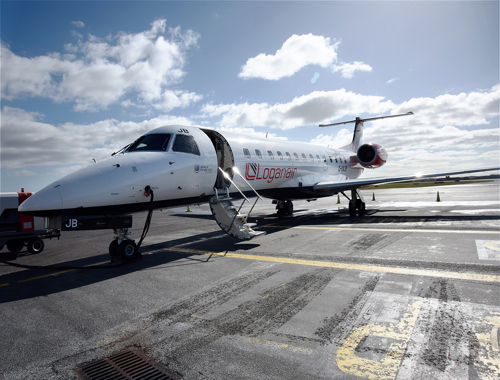 With bases in Aberdeen and Newcastle, Loganair has aircraft and engineering capacity in the North East of Scotland and Newcastle, the foundations for a robust operation.
Reliable connectivity between the regions is important for the growth of the transport reliant offshore industry and the airline has indicated ticket sales from oil and gas customers have been encouraging. Those travelling north with Loganair will also benefit from secure onward connections to Orkney, Shetland and Esbjerg.
Customers holding Vantage Cards or valid offshore ID's also receive extra flexibility from the airline to help with changes in shifts patterns or weather that impacts upon connecting helicopter flights.
With one of the most generous complimentary luggage allowances, inflight hospitality and frequent flyer programmes of any UK carrier, Loganair is confident that its competitive offering will be popular with customers in the region.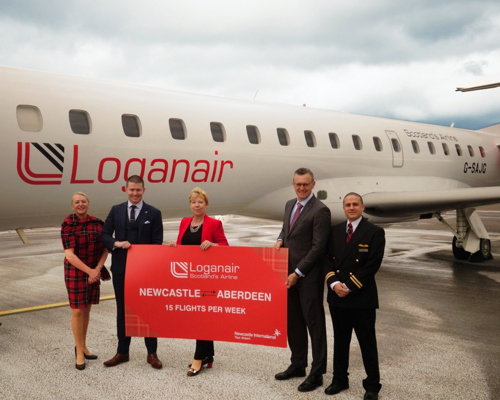 Kay Ryan, Commercial Director at Loganair said: "We're pleased to be able to offer improved customer choice from Newcastle to Aberdeen, adding to our current services to Stavanger and Brussels"
"We know connectivity to Aberdeen is an important life-blood for the offshore industry and we look forward to providing a frequent, dependable and rewarding product to our customers"
Richard Knight, Chief Operations Director at Newcastle Airport, said: "Loganair has shown its commitment to the airport and the North East travelling public by preventing the loss of services to Brussels and Stavanger earlier this year.
"The airline is now adding even more choice with its new route to Aberdeen, supporting the buoyant off shore sectors as well as connecting on to the likes of Sumburgh and Kirkwall in the Highlands and Islands."
Reservations can be made at www.loganair.co.uk, by calling Loganair's Customer Contact Centre on 0344 800 2855 or via travel agents and travel management companies using all major Global Distribution Systems.