13 Nov 2019
Flybe launches new route from Newcastle to London Southend
Flybe, Europe's largest regional airline, has today (13th November 2019) announced the first phase of its 2020 Summer schedule featuring 104 routes with a total choice of up to 2,500 flights a week across the UK and regional mainland Europe. These include seven new routes – including a route between Newcastle Airport and London Southend.
Seats are on sale from Thursday 14th November 2019 at www.flybe.com for travel between 29th March and 24th October 2020. 
Flybe will next year complete a full re-brand as part of the extended Virgin family under the new name of Virgin Connect. With an added focus on Business and Visiting Family & Friends' (VFR) travel, it will offer a strong, resilient service to its customers and this new schedule marks the beginning of the airline's exciting journey. 
The airline, together with its partner Stobart Air, is part of the Connect Airways group which brings together many synergies and Flybe's new 2020 Summer schedule provides a perfect example of this.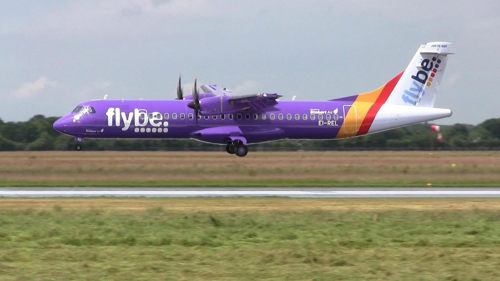 Flybe connects people and communities and offers multiple opportunities for onward travel either with its own services or via its 11 codeshare partners operating from the main hub airports it serves. This is an added convenience for those wanting to travel from their regional airport especially to destinations across the world when booked direct with the airline or through a local travel agent.
Connect Airways' CEO, Mark Anderson comments:
"I am very excited with our new Summer 2020 schedule and its focus on our business customers and regional communities. The schedule includes many of our most popular high frequency services with better timings to accommodate our frequent fliers as well as new flights from London Southend airport. By increasing our presence at London Southend our customers will also, for the first-time next summer, benefit from Flybe's ability to create a truly customer-centric regional network.
"This schedule strengthens Flybe's commitment to providing unparalleled connectivity from regional airports to destinations across the UK, Europe and beyond.
"We understand our customers' needs and recognise that their time is precious. This is why we are proud to give them added opportunity to stay connected to what matters most to them, in a way that no other regional airline can. At the same time, we will deliver outstanding customer experiences with a personal touch.
"As Flybe moves towards its full re-brand as Virgin Connect next year, we are proud of the role the airline continues to play in bringing people and communities even closer.
"Together with our teams, we look forward to welcoming all our customers onboard our flights next Summer."
Leon McQuaid, Head of Aviation Development, at Newcastle International Airport, said: "This new route to London Southend with Flybe is excellent news for both our business and leisure passengers.
"It will not only provide a new connection to Central London and the surrounding area, but also encourage inbound tourist traffic into the region – contributing to the local economy.
"I am sure that this new route will be a popular and welcome addition for our passengers."