03 May 2022
easyJet flights take off from Newcastle to Mallorca for the first time this summer
Flights from Newcastle International Airport to Palma de Mallorca took off over the bank holiday weekend for the first time this summer
Seats are available to book now with great value fares from £22.99*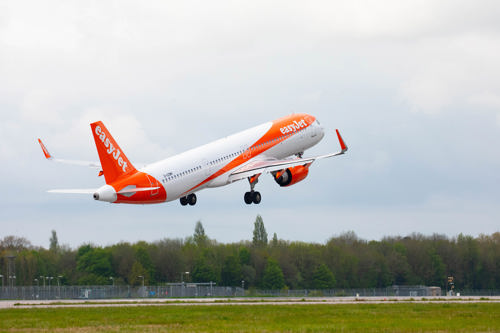 easyJet has resumed its summer service from Newcastle International Airport to Palma de Mallorca Airport. Flights to the Balearic Island took off over the bank holiday weekend for the first time this summer, providing customers in the North East with a direct connection to one of Europe's favourite beach destinations.
Flights to Mallorca from Newcastle are now operating up to four times a week on Mondays, Wednesdays, Fridays, and Saturdays throughout the summer season.
The Balearic Island of Mallorca is one of Europe's most popular holiday destinations for families, friends and couples alike, thanks to its location rich heritage, stunning beaches and mountainous scenery. The lively capital city of Palma is known for offering a wealth of art, culture, shopping, and gastronomy to enjoy.
Ali Gayward, easyJet's UK Country Manager, said: "We are delighted to be operating from Newcastle to Mallorca once again for the summer and providing a convenient direct connection for our customers in the North East to explore or relax in one of Europe's most popular island destinations. We are proud to be the largest airline in the UK and to serve our customers from Newcastle this summer with more choice and great value fares."
Leon McQuaid, Director of Aviation Development said: "Majorca has always been a very popular destination from the North East and has been served from Newcastle International Airport for many years. Demand for travel this summer is extremely strong and we are delighted that easyJet will be providing even more flights from the North East's largest Airport during the summer season.
"The Mediterranean island of Majorca offers something for everyone. Visitors can enjoy some of the best beaches in Europe, explore miles of cycle routes or dine in one of the island's 2,500 restaurants. With an average of 8 hours of sunshine every day during the summer months and sea temperatures of 25°C it is the perfect summer getaway."
easyJet serves 19 UK airports, offering over 411 routes to over 124 destinations from the UK to Europe, the Middle East and North Africa. To discover more about easyJet's UK network and to book, visit easyJet.com