16 Aug 2022
easyJet announces flights to return from Newcastle to Geneva
Flights from Newcastle International Airport to Geneva will resume this winter
Flights taking off 10 December 2022 and will operate twice a week throughout the winter season
Seats are available to book from today at easyJet.com and via the mobile app from just £24.99*
easyJet has resumed its service between Newcastle International Airport and Geneva, with tickets on sale from today at easyJet.com and via the mobile app from just £24.99*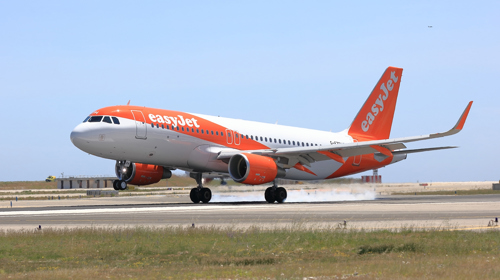 Flights will take off from 10 December 2022 and twice weekly departures on Wednesday and Saturday throughout the winter season until 22 March 2023, providing customers in the North East with direct connections to Switzerland this winter.
Nestled on the southern shore of Lake Geneva with a mountainous backdrop, Geneva is a winter wonderland, and is an ideal base to adventure the Alps, being within easy reach of many Swiss and French ski resorts including Zermatt and Chamonix.
Ali Gayward, easyJet's UK Country Manager, said:
"We are delighted to be operating from Newcastle to Geneva once again for the winter, providing a convenient direct connection for our customers in the North East to explore and enjoy one of Europe's most beautiful winter destinations all for our famous low fares."
Leon McQuaid, Director of Aviation Development at Newcastle International Airport said:
"We are pleased to welcome easyJet's, twice weekly, winter service to Geneva back to Newcastle International Airport from 10 December 2022 until 22 March 2023. The return of this service demonstrates the airline's confidence in the North East's largest airport and provides north east passengers with even more choice when travelling to this popular ski destination."
easyJet serves 22 UK airports, offering over 461 routes to over 133 destinations from the UK to Europe, the Middle East and North Africa. To discover more about easyJet's UK network and to book, visit easyJet.com.
Flights are available to book at easyJet.com and via the mobile app.