28 Mar 2018
British Airways' Newcastle 'Flyathon' in support of Sport Relief
British Airways' customers at Newcastle International Airport were tripping the light fantastic today (21 March) to help raise funds for the airline's charity initiative Flying Start in support of Sport Relief.
The British Airways "Flyathon" involved current and former Strictly Come Dancing stars stepping out with airline customers and staff at airports across the UK to help raise funds for Flying Start.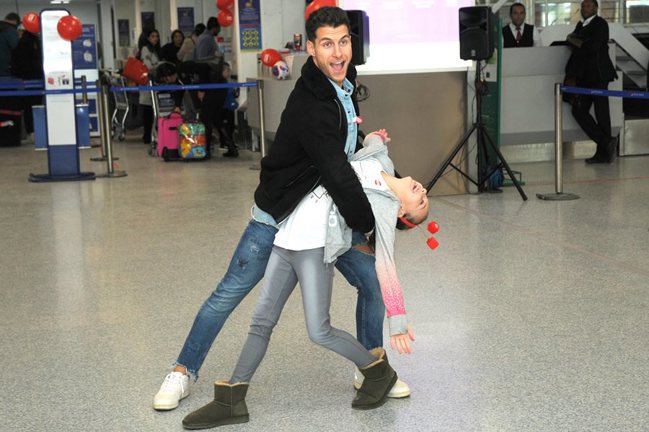 Gorka Marquez, who partnered singer Alexandra Burke in the 2017 series of Strictly Come Dancing, reaching the competition's final week, flew to Newcastle as part of the airline's Flyathon campaign.
Accompanied by three British Airways' crew Ambassadors, Gorka twisted and twirled across the terminal floor with the airline's staff and customers at Newcastle Airport to help raise funds for Flying Start.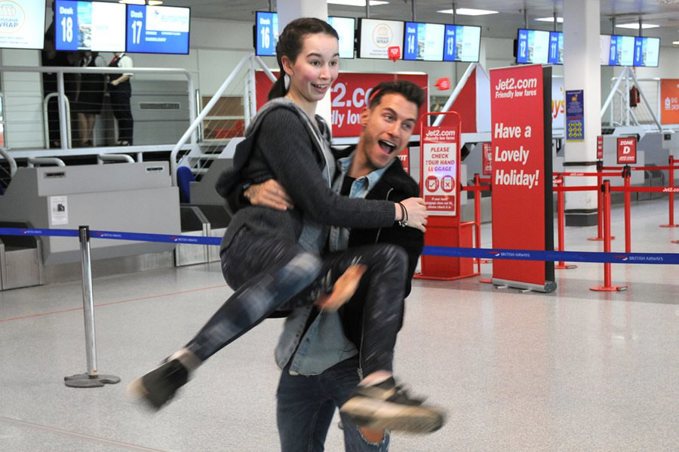 Simon Lea, British Airways' manager at Newcastle International Airport, said, "We're delighted that Gorka agreed to join our staff and customers at Newcastle International Airport to have some fun, but more importantly, to raise even more money for Flying Start to help Sport and Comic Relief continue their wonderful work in helping improve the lives of deprived and underprivileged children both in the UK and throughout the world."