Football Foundations


In December 2014 we announced a historic partnership, with Newcastle United Foundation and Sunderland AFC's Foundation of Light becoming the airport's adopted charity for 2015 and 2016. In 2017 we announced a third adopted charity partner - the MFC Foundation.
The Foundations will work together to fundraise regularly in the terminal of Newcastle International Airport and work together to put forward a programme for staff engagement.
Text NUSA01 £5 to 70070 to donate to Newcastle United Foundation and Foundation of Light and make a difference today.
Newcastle United Foundation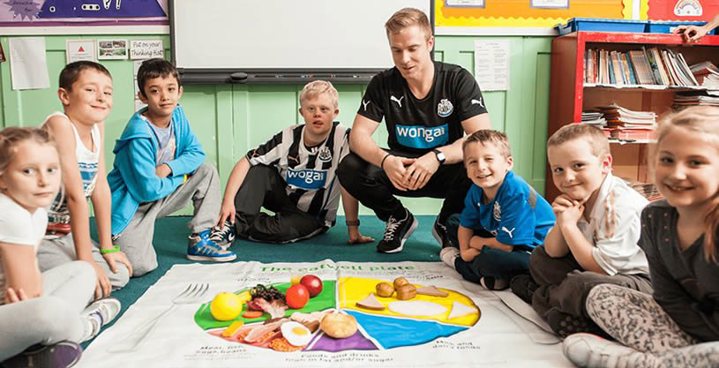 Newcastle United Foundation is blazing a trail by harnessing football's power to deliver positive change. They use this power to encourage learning and promote healthy lifestyles that will make a real difference to the lives of disadvantaged children, young people and families in our region. They are an independent registered charity supported by Newcastle United Football Club. The Foundation exists to take the club into the local community, quite simply, to use the local passion for football to make a difference.
The foundation aims to:
To promote active and healthy lifestyles, particularly in disadvantaged communities
To inspire people to learn and reach their potential
To help build safe, strong, active communities
They do this by using the Newcastle United brand to engage, inspire and motivate.
The Foundation is now working with 50,000 people across Newcastle and the surrounding areas each year, with record levels of participation across a wide range of sport, health and educational programmes.
The Foundation prides itself on:
Their ability to engage people that others cannot reach using the Newcastle United brand
Their committed and motivated staff who are skilled at helping people realise their potential
Strong partnerships that complement and strengthen our work
Strong support from Newcastle United Football Club and the Premier League
For further information about the Newcastle United Foundation please visit www.nufoundation.org.uk. Alternatively you can stay up to date on social media by following @NU_Foundation on Twitter or liking Newcastle United Foundation on Facebook.
Foundation of Light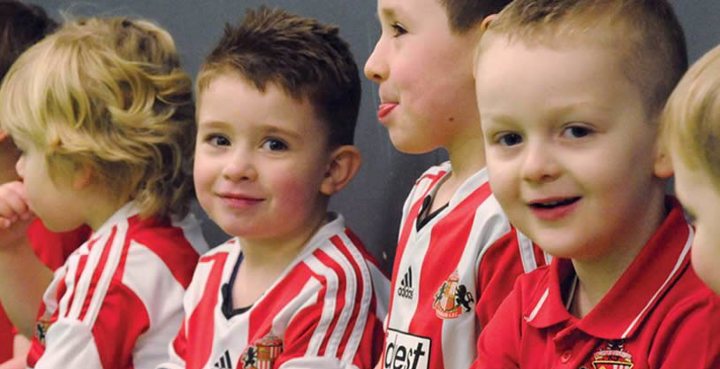 The registered charity of Sunderland AFC, Foundation of Light has grown over the last decade and a half to become one of the most progressive and well-developed football charities in the country.
Foundation of Light is dedicated to giving everybody choice and opportunities to improve their lives regardless of age, background, ability or personal situation.
This £4.2m per annum charity employs more than 100 staff and works with children from 18 months old up to grandparents and great grandparents in their nineties. Foundation programmes address the region's challenges in four specific areas:
Education
Health and Wellbeing
Sport and Play
World of Work
Through a network of outreach centres Foundation of Light helps people across one of the largest geographic areas of any British football foundations, with programmes running across South Tyneside, Sunderland and County Durham.
Earlier this year they opened the Beacon of Light, a first-class space for sport, events, education and training. The £20m building will include: flexible meeting and learning spaces; indoor rooftop 4G football barn; six outdoor 3G pitches; and a sports/events arena with the capacity to hold 3,500 people.
Key landmarks in the celebrated history of the charity include: piloting the now-national Kicks youth programme outside the London area, resulting in 80% drops in anti-social behaviour in some areas; receiving backing from the Palace with Royal patronage from HRH Countess of Wessex; being the first football foundation to gain accredited centre status meaning they can deliver nationally recognised qualifications; and becoming the first football foundation to sign a partnership agreement with their local council ensuring a more efficient use of resources.
For further information about Foundation of Light visit www.foundationoflight.co.uk or get involved on social media following @SAFCFoL on Twitter or liking Foundation of Light Opportunities on Facebook.
Middlesbrough FC Foundation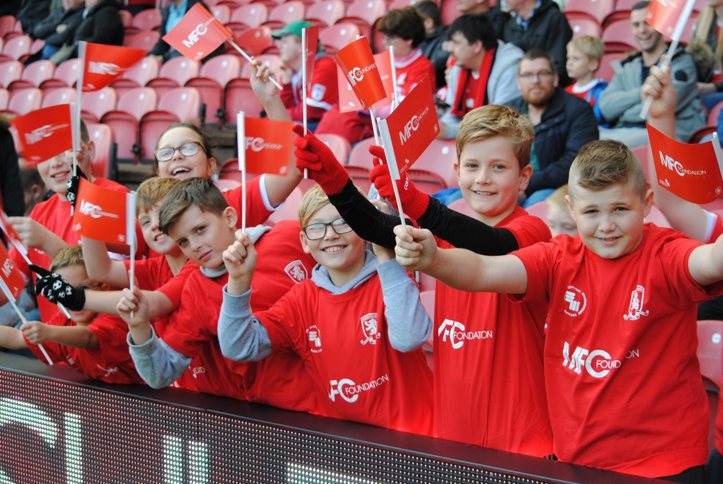 Raising aspirations and changing lives for over 21 years, MFC Foundation gives hope and support to some of the most vulnerable individuals across Teesside.
As the official charitable arm of Middlesbrough FC, we work across four key themes within the local area:
Education
Health
Social Inclusion
Sports Participation
From primary schools to care homes, using the brand of Middlesbrough FC and the power of the badge, year-on-year we continue to grow within the community; resulting in more and more residents benefitting from our programmes.
Over our 21 years of existence, we have delivered over 20,000 qualifications, engaged with over 500,000 people, and invested over £25 million into the community.
The hard work and dedication of our staff has resulted in the Foundation being recognised as the EFL (English Football League) Community Club of the Year for the North East & Yorkshire, an accolade we are proud to hold.
Inspiring hope is at the forefront of our strategy, and our vision for the future is to ensure the following:
High quality governance and operational excellence in our work
Delivering quality provision
Raising the profile of MFC Foundation
Growing our reach to a wider audience
With the support of organisations such as Newcastle International Airport, we can continue to provide for people of all ages in need of provision and care, and further our reach throughout the region.